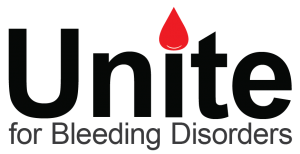 Join us for our 14th Annual Unite for Bleeding Disorders Walk-DFW on November 4, 2023!  We walk to support all those who are affected by bleeding disorders – hemophilia, von Willebrand disease and other rare factor deficiencies.  The Unite Walk is National Hemophilia Foundation's largest event dedicated to finding better treatments and cures for bleeding and clotting disorders, and to preventing the complications of these disorders through awareness, education, advocacy and research.  Click here to register your walk team today.
If you don't have a team, join our Texas Central Bleeding Disorders "Friends of TexCen" team and help raise awareness and funds for local families and for research on finding a cure. If you would like to be a team captain, please reach out to us for more information.
If you are interested in learning more about sponsorship opportunities for this event, please contact Shanna Garcia.