One of the main directives of TexCen is to support and encourage legislative advocacy for the bleeding disorders community. By actively meeting with and writing to our state and federal legislators, we can bring the important aspects that affect our community to the attention of our representatives. It takes the effort of each of us in our community to make our "voice" loud enough. TBDC participates in Washington Days and Austin Days.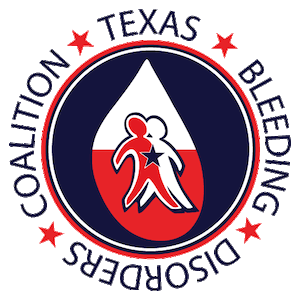 Texas Central Bleeding Disorders is a member of the Texas Bleeding Disorders Coalition (TXBDC). We advocate at the state and federal level on issues important to the bleeding disorders community. The Coalition is a joint effort of the Lone Star Chapter and Texas Central Bleeding Disorders. For more information on how to get involved as an advocate, email TXBDC.
March is Bleeding Disorders Awareness Month!